The Perfect Sales Representative for You! David Murray MacLean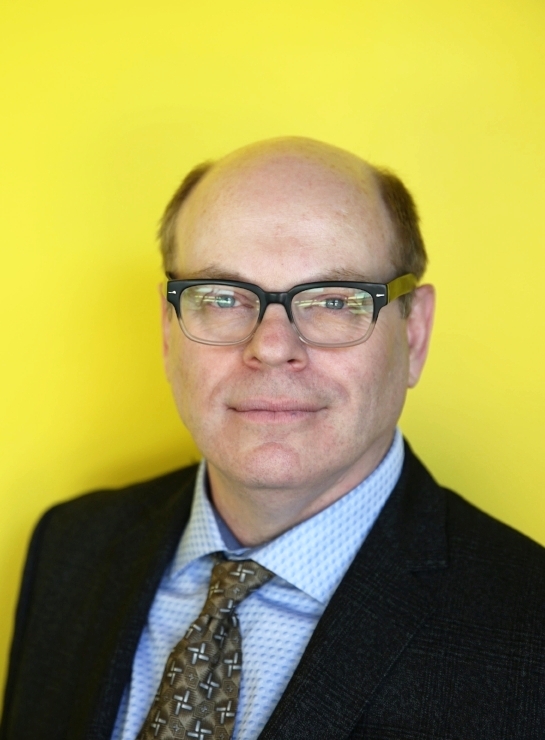 The relationship between a buyer/seller and a Real Estate Representative is an interesting one. You may find yourself spending long hours looking at homes, communicating at all hours of the day and trusting your agent more than most other people in your life. They become your go-to person for advice on where you will build lasting memories, or raise your children or even retire. So finding the right agent might prove equally as important as who you choose to marry! At Envision Realty Inc. we thought we would help you interview one of our newest representatives David Murray MacLean in hopes of finding that special sales representative you might be looking for in your life.
How did you decide to get into real estate?
I had worked in the arts for many years as an actor and comedian. And at one point, I ended up working for a company that hired actors with improv skills to coach customer service reps on their phone skills. Several of the companies we serviced were big banks and mortgage companies. And, I started to become fascinated with real estate because of the content we were dealing with. I started to see the direct connections between real estate, wealth building and eventual retirement. And the rest, as they say is history. And now I'm in a career that I really love, working with some truly extraordinary people!
What sets you apart from other agents?
I think one of the main elements is my use of video and social media to promote my services. More and more people are online when researching real estate, and that's where agents need to be as well. I'm doing regular videos, developing my YouTube channel, and am very active on FaceBook and Twitter. When I'm selling a property, I also create an original video for that property, and not just a mediocre virtual tour. I like the opportunity to talk directly to an audience about what excites me about a property, and use video to immerse them in the unique reality of that house or condo.
On another level, I think my approach is intrinsically client centered; I'm not focused on just making a deal, my goal is to ensure that the client is directly involved in the process, and that we're working toward having that client's goal fully realized. Word of mouth is strongest referral tool, and a happy client is going to share the positives of their sales experience throughout their sphere of influence.
What has been the largest impact on the industry
and what would you change about the industry today?
The Internet and the progression toward online technologies has impacted the real estate industry in a monumental way. The majority of people are online now for absolutely everything, and the Internet is where people turn to search for properties, and educate themselves about all things real estate. With that said, it's a saturated profession, and even with the shift to electronic portals, a good agent understands that real estate is still a people business; and that your clients are looking to you for solid advice, and direction backed by experience, empathy and aptitude. You ultimately have to have the goods to back up your public relations statements.
On a broader front, I wish there was a mechanism to slow down some of the government intervention into the market. I think the onslaught of the past year and a half, with the province's Fair Housing Plan, interest rate increases, and the implementation of mortgage stress tests have overwhelmed some people. It will certainly make it more challenging for some buyers to enter the market. What should be a very joyful experience, purchasing your first property, has become a process that is not without significant anxiety. So, now more than ever, it's imperative to work with a savvy agent who knows the lay of the land, and can guide you with a calm, experienced hand.
How do you stay competitive?
I consume a great deal of business related media. There are other aspects of the economy that are directly connected to real estate, and it's important for me to know what's going on in these adjacent sectors. I also regularly attend seminars and workshops, to keep abreast of trends in the market, and hear what other players have to say about what's going on. I do lots of social and business networking, and make it a priority to get out and meet people. I find people are always eager to talk about what's going on in real estate, so being a social animal really helps.
What is the best piece of advice you would give to a client?
I would tell a buyer to never get too attached to any property we're looking at, as emotions can overwhelm the decision making process. There will always be another house. And, if one is selling, I try to impart the importance of seeing the selling process as a business transaction. One may have lived in a home for many years, and have sentimental and emotional connections to it. But now, one has to step back, be impartial, and see it as a product. That's easier said than done sometimes, but it's imperative
What do you do in your free time?
I love to spend time with my dog Lucy. She's a rescue, and a bit older in age, which is perfect for me. I live in the Beaches, so I take her for walks on the boardwalk. I'm also a big movie buff, so, I see lots of movies. I love to attend a weekly, creative writing group, and have started to do some standup comedy again, which is something I did on a regular basis once upon a time. I think my sense of humor has been a great asset in working with clients, as finding humor in stressful situations goes long way.
Why did you decide to join Envision Realty Inc.?
I was very impressed with how company owner and broker of record, Salar Taba, has positioned the company in the market. I think a boutique brokerage is better situated to serve their clients because they're not too big to forget the basics of the client service process. Envision has a fresh, modern outlook, and it was exactly what I was looking for when I was looking to take a new direction in my career. I also love that we're located right in the heart of Leslieville, one of the city's most vibrant neighbourhoods.
We are glad you decided to bring your expertise,
passion and contagious energy to our Brokerage!
If you had one final thought to give to any customer or client what would it be?
I always tell my clients there are no silly questions in real estate! If there is anything in the process they don't understand, or want me to go over again, that is never a problem. A good agent is many things, a guide, a listener, an advisor, and someone you should feel you can trust….. I aim to be all those things to my clients.
If you are interested in more information about the Toronto Real Estate market, or just having an informal chat, you can contact David directly on his cell at (416) 528-3658
Other methods to connect with David
Email:
david@envisionrealty.ca
Website:
www.LivingInTheGTA.com
YouTube Channel:
www.youtube.com/user/LivingInTheGTA
Facebook:
https://www.facebook.com/LivingInTheGTA/