HARBOURFRONT
ENVISION NEIGHBOURHOODS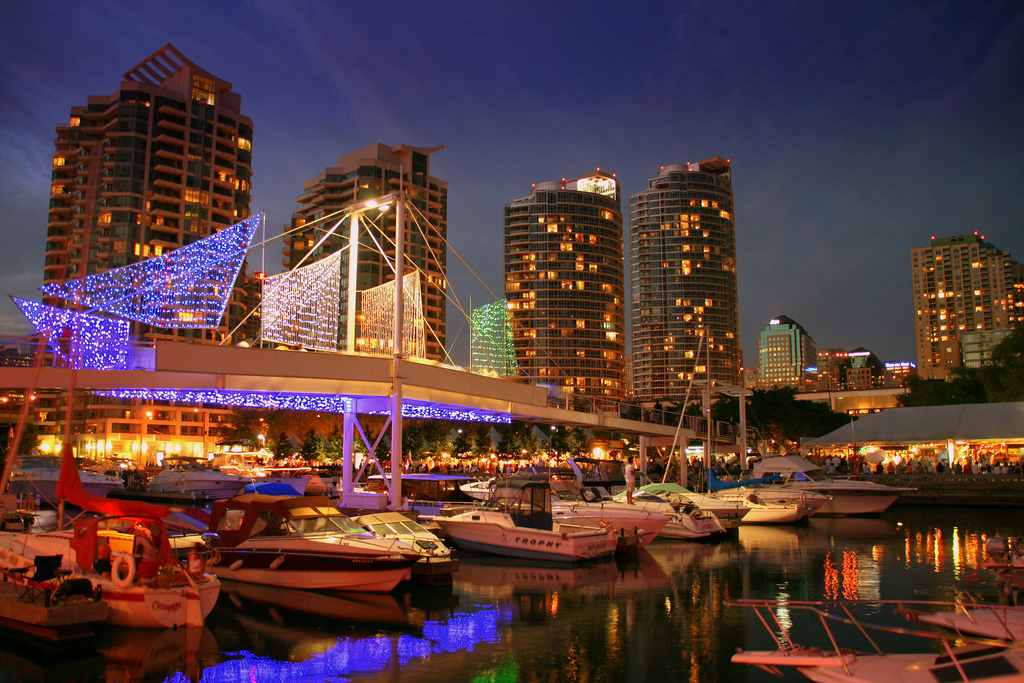 Harbourfront
The Toronto Harbourfront is a go to spot for tourist as well as locals. As an alternative to sneaking into the pool at the Radisson Hotel, HTO Park's stylish yellow umbrellas now act as something of a draw. There's also the summer festivals at Harbourfront, ongoing exhibitions at the Power Plant and the all important ferry terminal providing access to the Toronto Islands, home to car free living, bike paths, a nude beach and some of the city's best summer music festivals.
South Riverdale is the 13th most walkable neighborhood in Toronto.
Looking for something specific in Harbourfront?
Baked Goods
Bars
Bookstores
Cafes
Design Stores
Fashion Stores
Fitness Clubs
Galleries
Grocery Stores
Hotels
Restaurants
Services